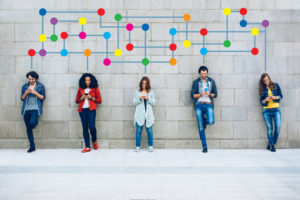 74.2 Million Americans were born between 1980 and 1994 and comprise the most technologically fluent generation so far.
Recognized as the crucial demographic due to their large number and proven brand loyalty,
Millennials are rendering most traditional business and marketing practices obsolete.
Gain insight into the mindset of Millennials and find out what makes them tick.
Learn how to effectively communicate and "connect" with these unique individuals to gain access into their network and earn their loyalty and respect.
Great course for managers, clients, and co-workers alike!
Format Alternatives:  90 min, ½ day, full day