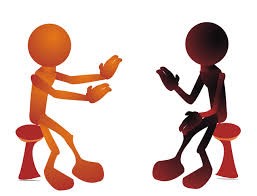 Consumer demands, preferences, and expectations have moved forward, but traditional sales training and taught activities and actions haven't kept pace. The key to modern success in our industry depends on earning trust, consistent high performance, and the willingness to adapt to current cultural and societal values, expectations, fears, and desires. Today, we create success through sharing, solving, supporting, and serving others. If you want to be perpetually connected, trusted, chosen, and referred…this class is for you! You'll get action steps and strategies that will create renewed relationships, Top-of-Mind Awareness, trust, opportunity, self-respect, and lastly…sweet success.
Here Comes the Judge…..There Goes Your Commission!
This course is designed to help agents get better in touch with their clients' current needs,
concerns, and fears. Attendees learn ways to harvest facts and statistics about communities, financing, and service providers. They discover ways to share this information without liability or misrepresentation for any parties. Agents will develop a documentation system to reduce surprises and to meet time-sensitive transaction requirements.
Format Alternatives:  90 min, ½ day